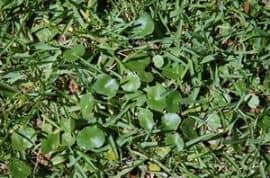 There are some tell tales signs that you are over watering your grass. You are over watering if you notice yellowing or graying of your grass or if you notice an increase in the amount of weeds.
Over watering can drown the roots of the lawn and landscaping or can cause them to become shallow rooted. Becoming shallow rooted puts them at an increase risk to be attacked by insects or disease. It also can remove your fertilizer too quickly causing waste water pollution. Furthermore, it's a waste of water and money.
If you think you are over watering and need help determining the proper amount of time to set your irrigation timer please let us know.