In a boring old pot, two worlds come together in the creative genius better known as a fairy garden. Miniatures adorned and surrounded by the many varieties of plant life throughout. An adventure as simple or as detailed as one's mind is willing to imagine. If dollhouses were your childhood hobby, then a fairy garden is a must for any avid gardener. Fill a small pot with a home fit for one fairy or a large trough with enough space for an entire village. It will be enjoyed by your guests just as much as you took pleasure in creating it. (Foto credit: Demandware)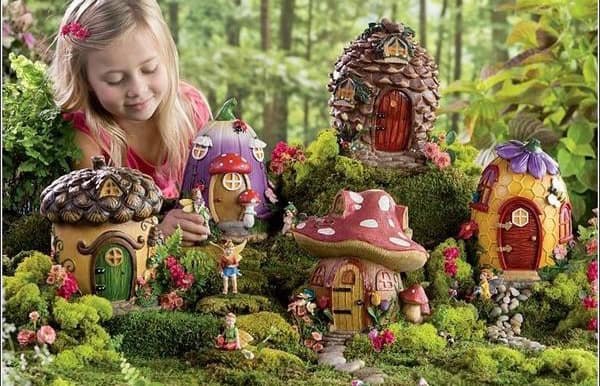 (Photo Credit: Minimalisti)
Build your fairy a home
It is said that if you treat these gentle creatures with respect, they will bless your home with love and good fortune. For the perfect fairy garden, first pick out the type of home you would like to begin with. It can be any kind you could imagine from a tent to a mansion. The idea is to allow your artistry to come in contact with your gardening know-how and from there it will flow. If you lay out the fixtures first, it allows you to grow the landscape around the area. Later, you will add the finishing touches that will capture the essence of your design, but before that, let's get to gardening.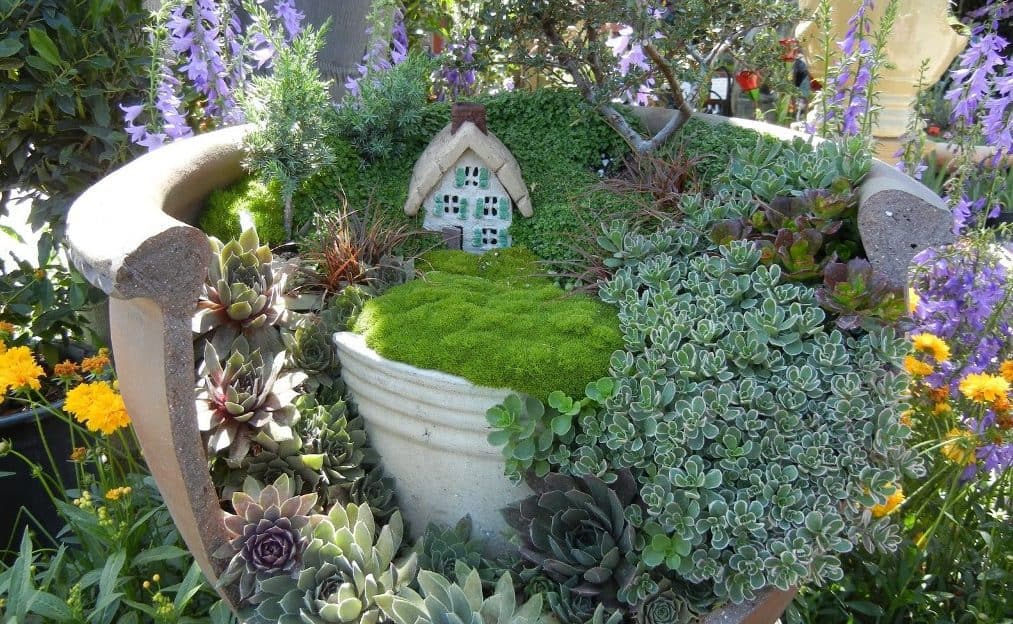 (Photo Credit: Canvas & Pen)
Landscape your fairy yard
When choosing what you are going to grow in your fairy garden, there are many paths you can go down. You can even make it functional by planting herbs to cook with later. If you want to get cute with it, you can add moss and make it a woodland creature theme. Just make sure to remember, whatever you put in the fairy garden, needs to match up to location. Contact R & R Sprinkler & Landscaping for the best advice on plants that will work in your area. Think about whether you plan an indoor or outdoor fairy garden, and how much sun it will get. That is the only rule, other than that, do what you enjoy and put your spin on it.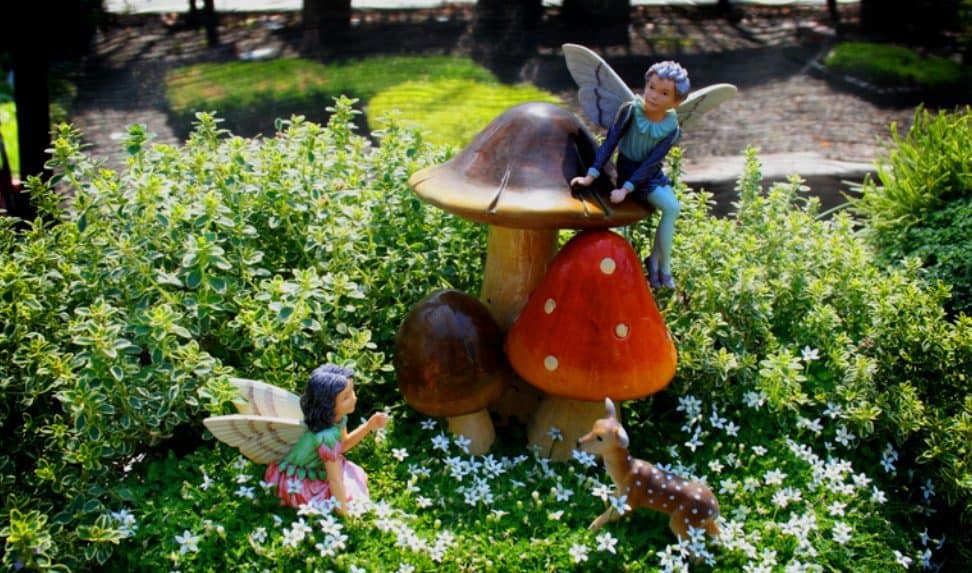 (Photo Credit: Canvas & Pen)
Add warmth for your fairy
Fairies are just like humans, and they want to feel comfortable. Bring them down to earth with warm and cozy colors. Treat them to stylistic miniatures that will make them forget about going to work, and allow them to stay all day. You can use things you find outdoors and get crafty with their homes by adding rugs made of grasses and various other outdoor elements. Turn an acorn shell into a bird bath or hang a hammock between two "trees". The sky is the limit with your fairy garden.
Fairy gardens are one of the hottest trends in gardening today. Try making one for yourself and see how fun it is to create the perfect home without spending a ton. If you are looking for a great hobby, you have found it. There is nothing better than being able to melt the stress away while gardening and being able to put your imagination to the test. Take good care of your fairy and you will be surrounded with good vibes each and every day.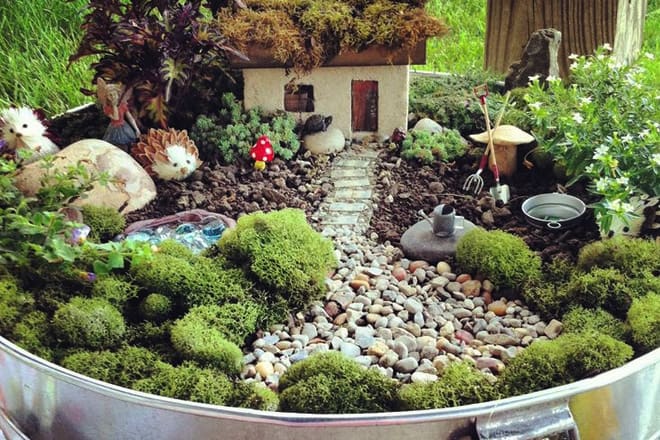 (Photo Credit: Mum's Grape Vine)
R & R Sprinkler & Landscape
931 SE 11th Avenue
Cape Coral, FL 33990
(239) 772-2607