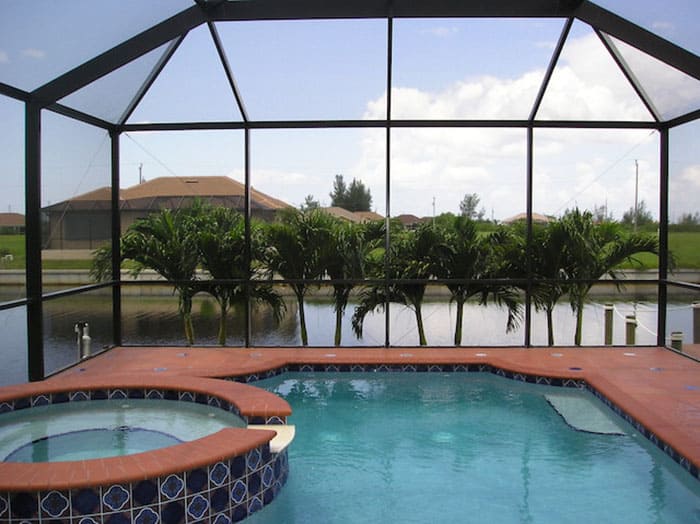 The array of landscape design is as wide and varied for the outside of your home as it is for the inside of your home.  Most people can find their design style by shopping in a large garden center, paying attention to the items that appeal to them as they walk through.
Choose a Style That Suites You
Picking a design style doesn't have to be absolute.  Many interior styles are now labeled as transitional or eclectic.  In plain terms this means a mix of styles that suits your personality.
In landscaping there are dozens of designs styles.  We will consolidate many of the styles into categories to help you get a feel for what you may or may not like for your home.
Clean, Contemporary and Modern Landscaping
Clean, contemporary and modern landscaping is characterized by sleek and simple design elements.  Most of the lines are straight with a lot of over sized geometric shapes used as accents and patterns.  There is more of an emphasis on the hardscape then there is on the landscape.  Plants are minimal consisting of a lot of ornamental grasses.
Coastal and Tropical Landscaping
If you live in Florida this is the style landscaping you see the most.  It consists of palm trees, palm trees and more palm trees.  It's a must to have a large outdoor space for entertaining since we have plenty of time to spend outdoors. Plantings are whimsical.  When you think of coastal and tropical think of Jimmy Buffet.
Mediterranean, Spanish, Tuscan and Southwestern Landscaping
This a large category that when broken down has many differences.  However, on the surface there are some general similarities.  For example, all these styles involve accepts of clay and terracotta pieces whether they be pots, walkways or fountains often highlighted with accents of bright blue.   Iron accents and dramatic fountains are often found in these genres.
Country, Farmhouse and Rustic Landscaping
These style also have drastic difference when viewed individually.   Collectively they share common elements such as bird houses, gazebos, stone work, weathered wood, and white picket fences.  They are more of the fussier landscape styles with lots of full landscaping in mass plantings.
Victorian, English, French and Colonial Landscaping
The differences are great in these style but for the most part they share the fact that they all incorporate lots of colorful, flowering plants.  The landscaping is lush, full and elaborate.  They create outdoor spaces withing outdoor spaces by dividing areas of landscaping with a trellis, hedges and walls of shrubbery.  They use statues, birdbaths, and iron furniture or painted white furniture a lot as accent pieces.
Many Landscaping Style for Many Personalities
The key to selecting the right landscape style for your home is to pay attention to what you like.  Landscaping is not something we do every year.  It's a substantial investment so spend your dollars wisely by choosing a style you are going to enjoy for many years to come.