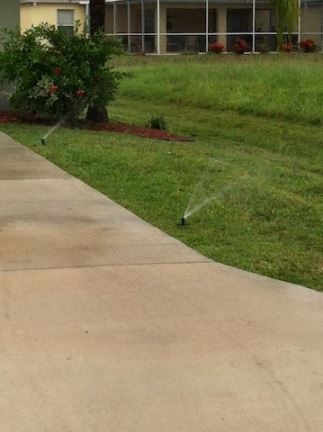 So it's pouring down rain and your sprinkler is running. There are a couple of things you need to do.
1. Think about installing a rain sensor that will automatically turn off your irrigation system when it senses even a little bit or moisture.
2. If you don't have a rain sensor and you know rain is coming get ahead of the game and turn your sprinkler off at the irrigation control box.
Watering your lawn while it's raining is a waste of time and resources. If you need help with any of your irrigation needs please contact us. We'll be glad to help.