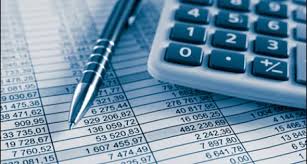 As you put the finishing touches on your 2013 annual budget don't forget to include a monthly or quarterly figure for your irrigation system maintenance contract.
Anything mechanical needs to be maintained.  You change the oil in your car.   You clean the filter in your air conditioning system.  You de-fragment your computer.  You also need to have your sprinkler system serviced.
R & R Sprinkler and Landscape offers a wide variety of residential and commercial irrigation system maintenance contracts.  Maintenance contracts ensure that irrigation systems are checked periodically to ensure they are working efficiently, providing the proper coverage. We will also check to make sure there aren't any leaks and/or broken parts of your sprinkler system such as heads, sprinkler lines, etc.
You can select a maintenance contract that is monthly, quarterly or even bi-annual.  An added benefit of being an irrigation maintenance contract customer is that if you do require service in between contracts you will never be charged a service call.  That can be up to a $69 savings depending on which city you reside in.
One of our experienced service personnel complete a comprehensive review of your property to first asses if there are any repairs that need made prior to our contract starting.  We will then recommend the maintenance contract that is right for your property based on type of water usage, amount of debris that flows through your dual water system or well,  how much and what type of landscaping you have as well as the type of traffic that happens on your property.  Considering the type and amount of traffic on a property, especially a commercial property is very important.  A supermarket parking lot incurs a lot more damage to sprinkler heads then a single family residence does.
Don't forget to include a line item in your 2013 budget to properly maintain your sprinkler system.