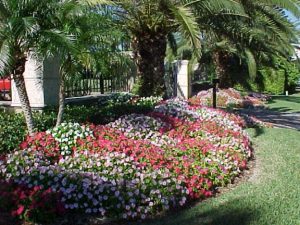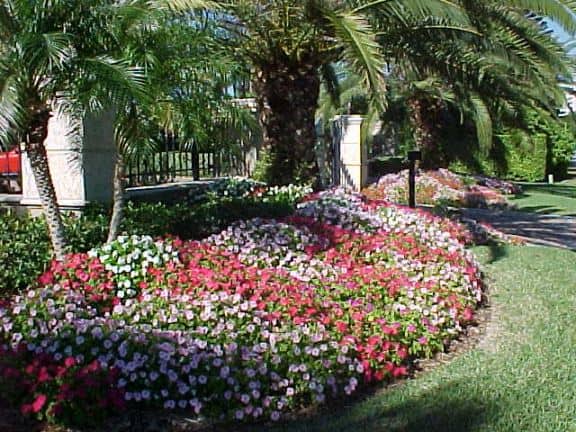 Now Is The Time To Incorporate Impatiens Into Your Fort Myers Landscaping
Impatiens are considered an annual.  They are a flowering plant that blooms for 6-7 months out of the year.  They are more tolerant of cooler temperatures, although they still must be protected from frost.  Southwest Florida is experiencing the wonderfully cool weather that we consider our Fall and Winter months.  This is the time of year to add impatiens to your Fort Myers landscaping.
When Should You Plant Impatiens?
The rule of thumb is that you should plant impatiens before the first frost.  Realistically we don't have a typical frost until maybe January because we don't experience the brutal cold weather that the states up north do.  The best months to plant impatiens are October – December although some landscapers say it's OK to plant as early as August.  The earlier you plant them the longer you'll get to enjoy them.
How Long Do Impatiens Last?
In a climate like the Fort Myers area you can expect impatiens to last 6-7 months.  They are the perfect accent for your holiday landscaping that will carry into your early Spring months. They are an instant pop of color to brighten up your landscape beds. The red and white combination are popular because they represent Christmas colors for the month of December but equally represent Valentine's Day in the month of February.
Impatiens Are Easy For The Fort Myers Homeowner To Maintain
Impatiens are fairly easy to maintain.  They need moderate water.  The can survive in shade or sunlight.  You can use a simple 90 day time release pellet as fertilizer.  Since they are not an expensive landscape addition to your Fort Myers property they can easily replaced.
Call R & R Sprinkler and Landscape To Add Impatiens To Your Fort Myers Landscaping
If you don't have a green thumb or simply don't care to select and install impatiens for your Fort Myers property feel free to contact R & R Sprinkler and Landscape to help.  We can help you select the right colors to accent your home as well as the proper placement to ensure the longevity of the flowers.  We recommend adding drip irrigation to your annuals or any landscape bed that you intend to continue to have any flowering plants.