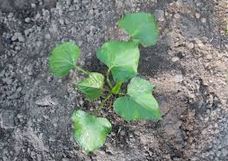 As the price of vegetables rise at Fort Myers grocery stores homeowners are looking for creative ways to cut down on their food expenditure by planting their own gardens.
Gardening in Southwest Florida can be challenging because we have a hot humid climate for a majority of the year.  Knowing which vegetables to plant and at the correct time will help produce a healthy, hassle free crop.
There are certain types of vegetables that are called PERENNIAL VEGETABLES.  Perennial vegetables get planted once yet yield crops for season after season if properly maintained.  Other vegetables are planted from a seed, produce a crop and then are removed from the land after the crop has been harvested.  Perennial plantings do not need to be removed.  They may be dormant for certain months of the year, but they will continue to yield crops for many years.
Perennial vegetables can handle harsh climates which makes them a hardy crop to plant in the Fort Myers area.  In addition, a lot of perennial vegetables are said to have a higher nutritional value.
Examples of some of the more well known perennial vegetables that will thrive and survive in the Fort Myers climate are:
Eggplant, okra, kale, cherry tomatoes, hot peppers, certain spinach, onions, sweet potatoes and water chestnuts.
As with any garden, plan for proper irrigation.  The most effective and safest way to irrigate any garden is by means of drip irrigation.  Drip irrigation is flexible tubing with emitters inserted that allow for water to drip at a slow rate instead of being sprayed from a sprinkler head.  Drip irrigation is great for water conservation because it trickles directly into the ground, directly at the root.  There is less waste from wind blowing and there is less evaporation.  R & R Sprinkler and Landscape are experts at drip irrigation installation, feel free to contact us to install your drip irrigation for your new garden.
If you'd like to find out more about perennial vegetable plantings, ECHO (Educational Concerns for Hunger Organization), Echonet.org  is a fantastic resource.  They are located in North Fort Myers and help people worldwide learn to crow crops to avoid hunger.