Outdoor landscaping lights make your house look attractive, spectacular, and elegant. They are a fantastic way to decorate your home while providing security.
Landscaping lights quickly change the atmosphere of your home into a warm and welcoming one, especially when using modern landscaping lights. To ensure your home is unique and attractive at night, you will have to employ unique styling, mainly with the support of a landscaping expert. A unique landscape improves your home's curb appeal and is the first thing people notice about your home.
Below are some fantastic landscaping light ideas that will transform your house:
1. Highlight With Spectacular Landscaping Lights
Landscape lights highlight the most attractive landscaping features of a home, making them even more spectacular. When styling your home with landscape lights, you will want to be exciting and creative. Choose beautiful light colors that are bright enough to catch the eye when they are on, but subdued enough not to be garish. Besides, know the right spots, angles, and places to put your landscape lights to ensure they blend in with the other elements.
2. Uniquely, Mix Different Styles
When installing landscaping lights for your home, you may want to be unique. This outcome calls for you to be creative, and you might want to mix different lighting styles to come up with a unique and attractive night landscape look. You can combine several themes, such as romantic lights, path lights, and decorative lights, to create the right feel.
3. Use Beautiful Outdoor Lights
Outdoor lights are a fantastic way to improve the appearance of your home. Most homes in Southwest Florida feature at least two outdoor sconce lights – at each side of the garage door – as well as a pendant or flush mount fixture above the front door. Choosing these lighting fixtures carefully can make a surprising difference in the overall appearance of your home. Ensure that you research all the stunning trends to match your home and landscape. For additional lighting, concentrate on the paths, entrances, outdoor plants, garden, swimming pool, and other enhancing features in your home.
4. Use Color Changing Lights
For an exciting and attractive landscape, consider using color-changing lights. These lights, with thoughtful placement and when highlighting specific unique features, can turn your backyard landscape into a spectacular one. Mix different colors naturally and combine with other lighting styles to amplify the beauty of your landscape.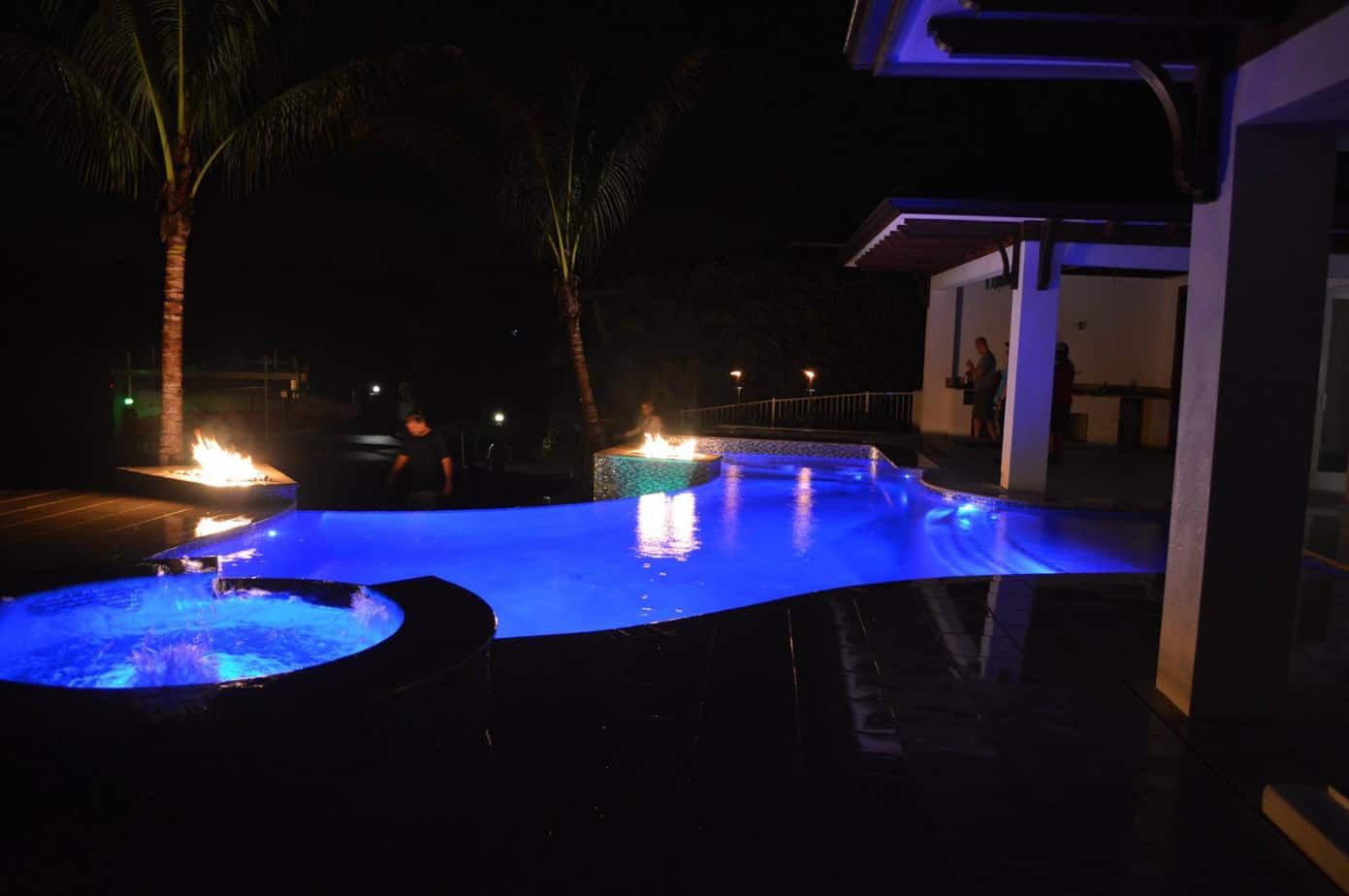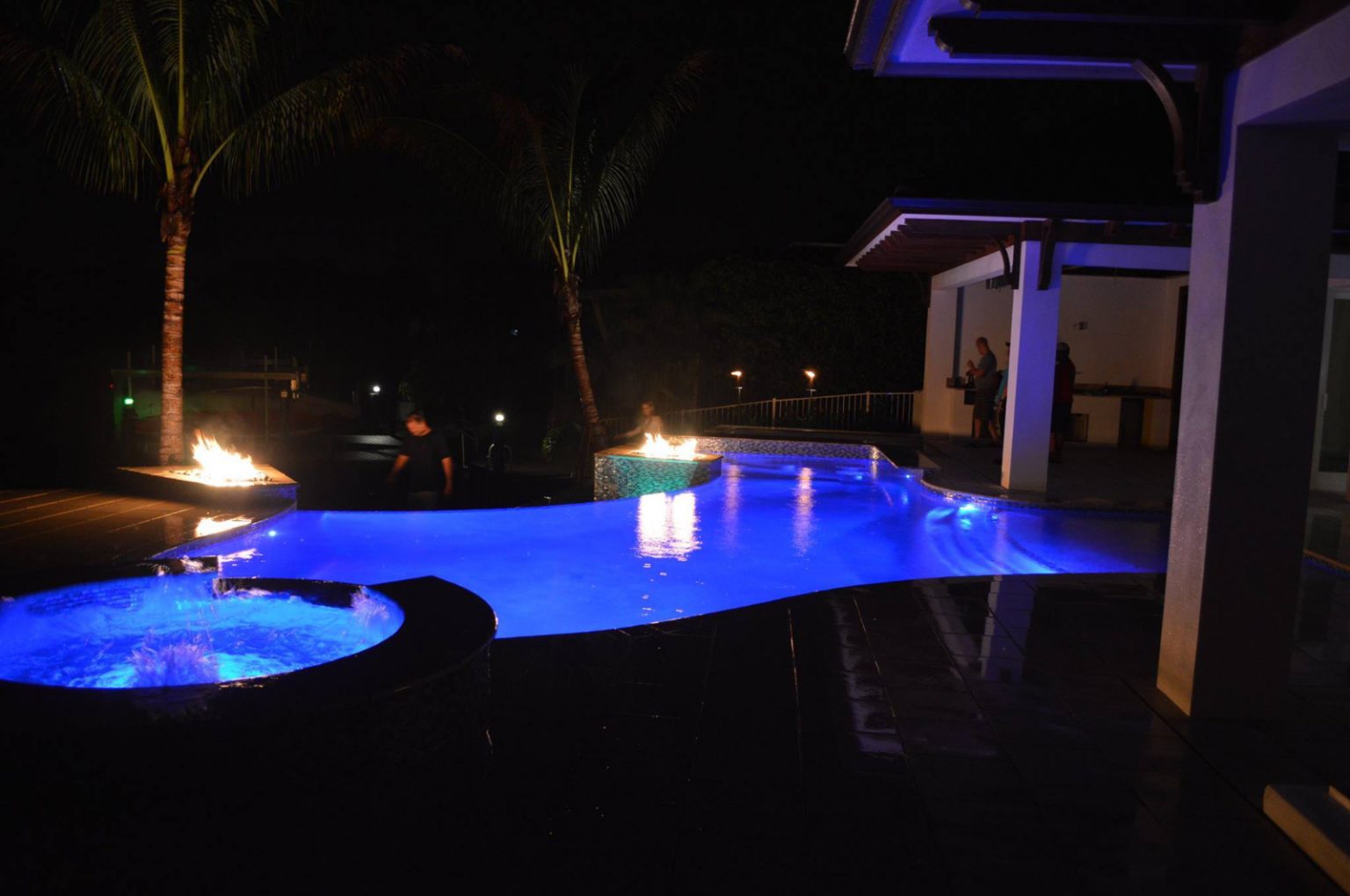 5. Use Water Enhancing Lights Around Your Swimming Pool
Your swimming pool can be one of the best landscape lights locations owing to its enhancing features. To style your swimming pool, you can use different styles such as globe floor lamps, bamboo lights, and color-changing lights around it to magnify the beauty of water, particularly at night. You can also use in-pool lights to make your swimming pool more attractive. Ensure your in-pool lights correspond to the surrounding landscape lights to create an even blend of landscape lights around your home.
Contact us at R&R Sprinkler & Landscape for impressive landscape light installation and landscape services in Cape Coral, Florida. We've been in operation for nearly 50 years, and we have highly trained landscapers to help you create a unique landscape design that you will value. Request a quote today!