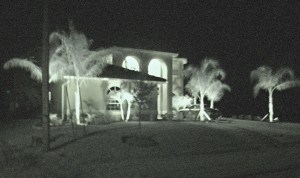 Landscape lighting originally started out a security feature on commercial properties to light sidewalks, parking lots and pathways.  Now, landscape lighting is an art form to turn any public or private property into an illuminated masterpiece.
Less is more with landscape lighting.  The key to providing an eloquent landscape lighting package to not OVER illuminate the property.  We want to accent the architectural features of your property and enhance your landscape elements, not to over power them.
Adding landscape lighting in the right locations and quantities is the perfect way to enhance your property. Let our designers at R & R Sprinkler and Landscape work with you to find the landscape lighting design that meets your needs and provides the safety you are looking for.