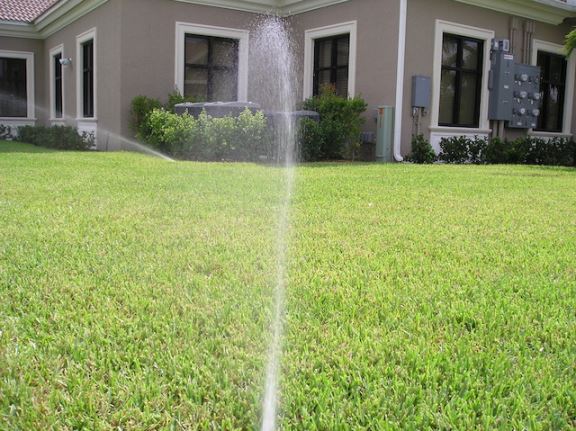 There are two sources for irrigation water in The City of Cape Coral:
1.     Wells
2.     Non-Potable Water
Most of the Southeast and Southwest areas of Cape Coral have had dual water come through.  Most of these homeowners no longer use well water to irrigate their lawns because they have hooked up to the City's non potable, reclaimed water source.
The City of Cape Coral requires residents to disconnect from a well water source before they connect to the non potable source.  The benefit of switching from a well to non potable water supplied by the city is reduced costs of operating and maintaining a well pump and the necessary pressure tank companion that pulls the water from the well to the house.
The pressure the city supplies will be higher than most pumps generate resulting in better coverage by the property's sprinkler.  Additionally, water supplied by the city won't have the levels of iron found in well water which means your house, sidewalk and driveway will stain less.  There will also be less of an odor for properties using non potable water supplied by Cape Coral versus well water.
If you need to switch your sprinkler system over from well supplied water to city supplied non potable water feel free to contact R & R Sprinkler and Landscape today.