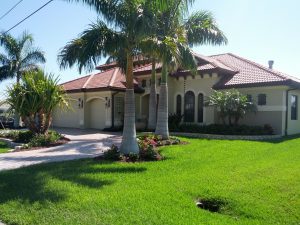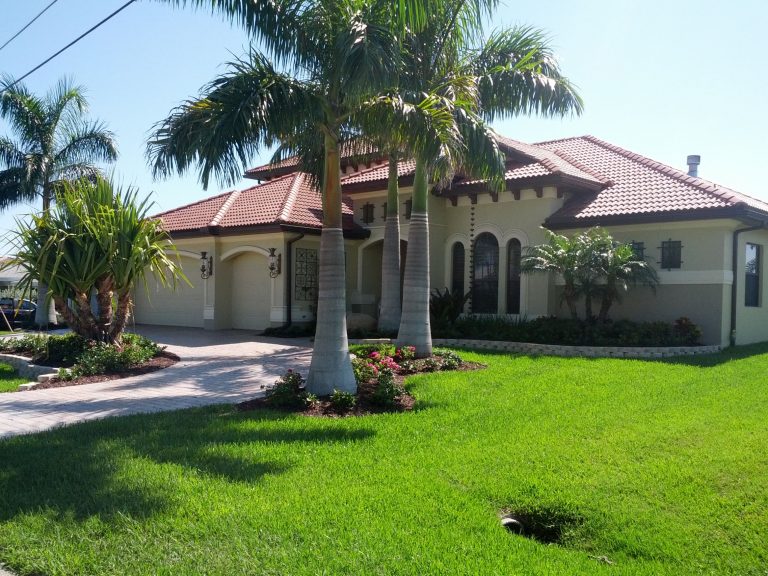 A nice yard is a sign that you take pride in the appearance of your property.  We find it a little crazy that a person would spend 10's of thousands of dollars on the outside of their house and not take care of their yard.
If your grass has gone out of control we suggest a replacement.  At R & R Sprinkler and Landscape we suggest full sod kill.  Next would be removal and replacement of the dead sod.  Your contractor may need to do some minor regrading, especially in the swails.  Next is the installation of the new grass.
The lushest, most common grass we recommend to beautify your property is Floratam grass.  It's durable and well suited for the Southwest Florida area.  However, selecting your new grass isn't the only decision you need to make.
Do you have a sprinkler system to water your new grass?  New grass is a significant investment in your property.  It wouldn't make sense for you to install new grass and not be able to water it.  Adding an automatic sprinkler system will take the guess work out of how long and when to water the lawn since it has a programmable timer.  It will increase the value of your property and it will alleviate you from having to tug a hose all over your property.  After all, new grass has to be watered everyday for at least a month after installation.
The next decision you need to make is lawn maintenance.  Will you mow it yourself or will you contract it?  After that you need to consider pest control and fertilization.  Will you also do that yourself or will you choose to hire a licensed company to do it for you.
There's a little bit of time and planning involved initially when deciding to replace your grass.  Time spent up front will ensure the longevity and beauty of your new grass for years to come.
Have pride in your property with a lush green lawn.