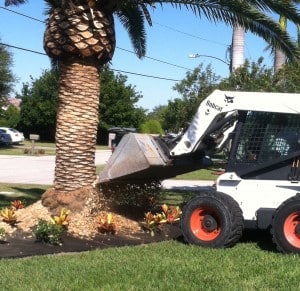 You've decided to make the investment to your property by installing a new irrigation system.  Now you need to choose a contractor.  The first step is to identify licensed and insured contractors that are permitted by County and City Municipalities to install sprinkler systems.
Next , you'll need to select a reputable contractor.  Ask how long they have been in business.  A contractor that has been in business for decades is likely to be more reliable than one that has been in business for months.  They've endured tough economic times and can likely give you a list of satisfied and repeat customers.  R & R Sprinkler has 41 years of business behind us.  We'd like to think we are doing more than a few things correctly.
A good business owner is involved in their community.  Ask them what charities they give to or what community organizations they donate their time, talent and efforts too.  A good business owner is a generous business owner.  R & R Sprinkler and Landscape is involved in The Greater Fort Myers Chamber, Cape Coral Contractors Industry Association (CCCIA) and The Florida Irrigation Society.
As technology increases its presence in our lives and our businesses you can always ask the contractor for their website address.  In today's business culture a business without a website lends question to the credibility of the business.  It's almost necessary to have an active, engaging website and/or social media presence like Facebook, Twitter, Google +, LinkedIn.  R & R Sprinkler and Landscape strives to update our website on a weekly basis with project photos, educational blog posts and important information about our industry.  We have a dedicated staff member that keeps their pulse on community events and stays involved in internet activity.
Next, ask the contractor what type of products they use.  There are many brands of sprinkler components.  Within the brands of irrigation supplies there are many different grades of the products.  It's not a wise choice to hire a contractor that buys the cheapest product on the market.  If they are willing to cut corners on product quality, where else are they cutting corners?  Price shouldn't be your determining factor. We primarily use commercial grade Hunter and Rainbird products.  We've had great success with the operability, durability and ease of dealing with their warranty policies.  We like that these companies listen to us when we suggest improvements.
Ask about the design of the system and the components that are included.  Obviously a contractor that installs a 3 zone irrigation system is going to be much less expensive then one that installs a 5 or 6 zone system.  However, which system do you think is more likely to have a greener yard?  Some contractors skimp by not installing a digital pre-programmable timer or by not offering a rain sensor.  A digital timer offers the homeowner a worry free way to set your sprinkler system to water at the proper times and for the correct duration.  A rain sensor automatically shuts the sprinkler system off when moisture is present.  There's no point is running a sprinkler system when it raining.  It's a waste of a natural resource.
Finally, did you connect with the company representative during the estimating process?  Were they easy to understand and personable?  Did they seem honest and knowledgeable?  What did your "gut instinct" tell you?
Take all these points into consideration when selecting a company to install a new irrigation system.  Above all else, don't make your decision based just on price.  We hope when its a time for you to install a new sprinkler system you'll have R & R Sprinkler at the top of your list.