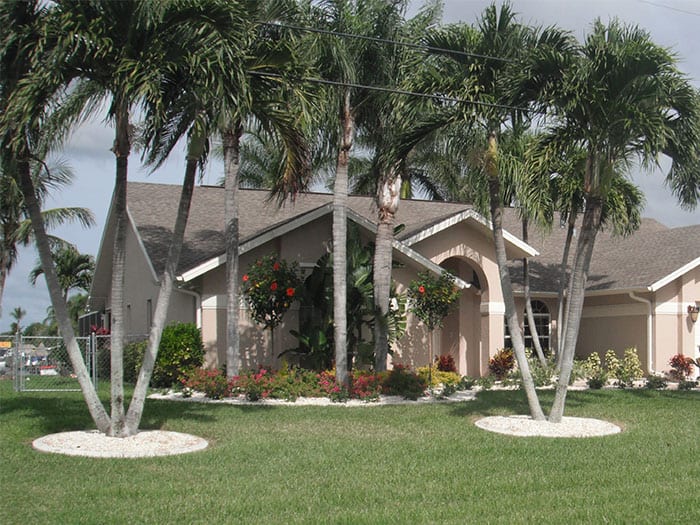 Many Naples property owners are seasonal residents.  There is a portion of our part time residents that travel back and forth the entire year while the other portion spend summer months up north and winter months in sunny Southwest Florida.
Typically northern residents start arriving mid to late October.  Upon arriving back to beautiful Naples many property owners are excited to start new construction projects such as room additions, new interior design projects, installing or updating an irrigation system or adding some new landscaping.
Starting to shop for contractors is a daunting, sometimes frustrating task.  Hiring a licensed and insured contractor to perform the work is the legal and correct way to do business in Southwest Florida.  If a contractor does not willingly share information about their license and insurance status you should question whether you should hire them to be on your Naples property.
Ask them specifically if they are licensed and insured to perform the work for which they are being contracted.  A handyman is not permitted to perform electrical services, a pool contractor is not permitted to repair your roof and a lawn maintenance technician is not permitted to work on your sprinkler system.
If they agree to the work and are not legally permitted to do so they could be issued a stop work order and can be fined.  Even the Naples property owner can be fined for hiring an unlicensed contractor.  Furthermore, if the contractor or one of their employees gets injured while on your property and they were not licensed or insured to perform the work for which they incurred the injury for it is the property owner that will ultimately remain legally liable.
If you'd like to check on the license status of a contractor your are contemplating hiring visit The Florida Division of Corporations website to search for them by name, address or agent.  http://sunbiz.org/search.html
If you are looking for a reputable company to install a new irrigation system, repair your existing sprinkler, install new landscaping or outdoor patio spaces trust R & R Sprinkler and Landscape.  We are licensed and insured and have been serving Southwest Florida since 1972.  We'd love to work on your Naples Property!