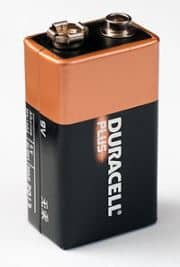 In Florida power surges and outages are inevitable. Half the time we don't even know our power has been disrupted because we have not been home during the outage. Or maybe we don't think much about it because the power was only off for a few seconds.
Automatic controllers for irrigation systems are wired to your electrical circuit thus if the power goes out the electrical current to your your timer has been interrupted as well. Each time the power goes out at your home or business your watering schedule programmed into your control box will be erased.
We recommend installing a battery back up in your timer. Our most commonly used irrigation timer is a Hunter Pro-C. It accepts a 9 volt alkaline battery. By installing a battery back up you will never have to worry about re-programming your timer due to a power outage. Your irrigation system will also continue running without interruption even if there is not power to the property by having a battery back up installed. This is especially helpful if your property is under construction and you don't yet have power to the property. Your new sod will very grateful that it can still get watered whether you have electrical service or not.
If you need a new irrigation timer or need us to install a battery back up for your timer please let us know.