Rock, Mulch, Straw, & More
Let us help you select the right aggregate for your space as well as install it properly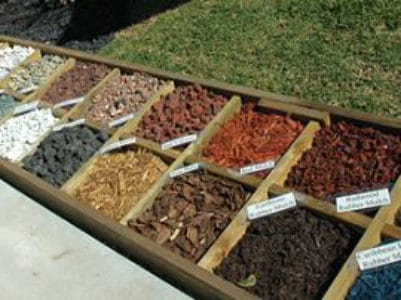 Landscape beds and landscape islands usually have a combination of trees, palms, shrubs and flowers as thriving species. Included in landscaping packages are ground coverings like rock, mulch and straw. The purposes of these products are:
Keeps soil moist and cool
Assists in weed control
Prevents soil erosion
Minimizes soil borne diseases
Allows landscape plants to grow deeper roots by providing an added layer of protection
Is a buffer between landscaping and lawn maintenance
Adds beauty and curb appeal

R & R Sprinkler and Landscape will help you select the right aggregate for your space as well as proper installation. Let us help in your selection of rock, mulch, straw and more for your landscape beds and islands today.