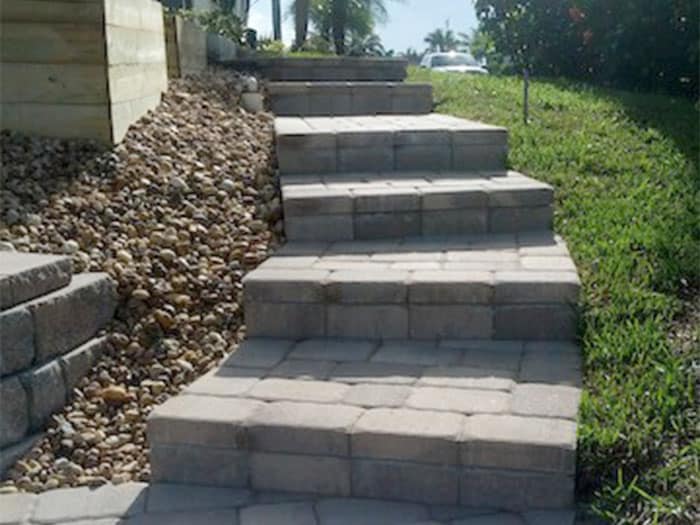 Pavers can be used in driveways, as pool decks and as pathways.  Pavers are one of the strongest materials that can be used as a landscape foundation.
We provide a large selection of size and style of pavers to enhance your property.  Landscape pavers beautify your outdoor living space, and offer you easy maintenance.
Let our designers at R & R Sprinkler and Landscape work with you to find the perfect pavers for your outdoor living space. You'll appreciate the outcome!
R & R Sprinkler offers excellent paving installation landscape services. A properly built paved area can last for decades and bring a lot of value to a property. Give as a call (239) 772-2607 or click here to contact us