Irrigation System Renovation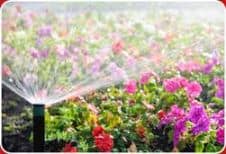 Our properties are not always going to remain the same. Over the years we will decide to add pools, put additions on our homes and install new landscaping. All of these actions require your irrigation system to be renovated to accommodate the changes.
If you are going to have any type of construction activity on your property please call us to analyze your current sprinkler system to determine where we can cap off pipes and re-route the system before expensive damages are caused by heavy equipment and uninformed construction staff. It's much less expensive to be pro-active in your pre-construction decisions then it is to search for cracked pipes and split wires after the construction has already been completed. Imagine the horror of some of our clients that have found their sprinkler valve boxes had been buried or even filled with concrete. Or that homeowner that received an outrageous water bill because a pipe had been cracked during the construction process and was leaking. What a waste of time, resources and money.
Homeowners are always adding and removing landscaping from their properties. Each time you do this you must access your sprinkler system to determine if you are prepared to provide adequate coverage for the new landscaping. In most cases you may need to raise mist heads to cover the higher shrubs you installed. You may need to add or relocate rotor heads so that new landscape island you installed isn't over or under watered. In any case, it's always better to call R & R Sprinkler and Landscape FIRST. Making the changes to the irrigation system up front will ensure you are providing the adequate amount of water to your new plant additions and changes, it's a step to protect your new investment.
R & R Sprinkler and Landscape not only provides irrigation and sprinkler system installation, renovation, service and repair, we are also a full landscaping firm. If you are ready to install new landscaping let us access your property and your irrigation system in one visit.