Irrigation Service And Repair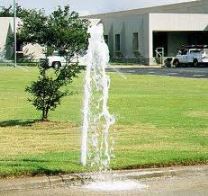 We service all types of sprinkler systems regardless if we installed them or not. We have one of the largest volumes of repeat service customers in the area. We have customers that have had us service and maintain their irrigation systems for upward of 30 years.
Our service technicians are knowledgeable and proficient in all aspects of the repair and service of your irrigation system including but not limited to the sprinkler heads, timers, valve boxes, pressure tanks, pipe repair, rain sensors and renovation.
We know that in the last decade there have been some less than integral sprinkler system installations in the Southwest Florida area. We will advise you of the right repair based on the current condition your system is in.
Our owners have 70 years of combined experience in the installation and repair of irrigation system just between the two of them. This doesn't even include the decades of experience our other service technicians add to our business.
When you need your sprinkler serviced we urge you to trust us with your business.