Project Description
For the Tondreau residence we provided a new irrigation system and new landscaping.
IRRIGATION
We installed a new 5 zone irrigation system with 26 spray heads and 9 rotor heads. All of the sprinkler systems that R & R Sprinkler installs include an automatic control box and a rain sensor.
LANDSCAPING
We beautified added value to this home by adding a variety of landscaping including a triple foxtail palm tree, a triple pygmy date palm tree, variegated ginger, croton, Red Ti, several orange bird of paradise, ixoras, viburnum firebush, green island ficus, silhouette bougainvillea, gold mound, flax lily, a cassia tree and (18) areca palms.
We topped off the project with 125 bags of mulch. Our customer was happy which makes us happy.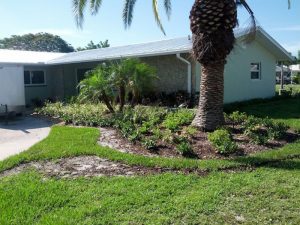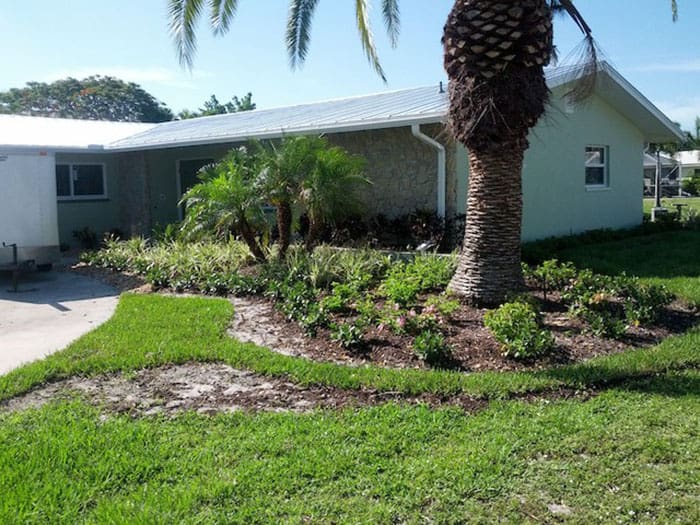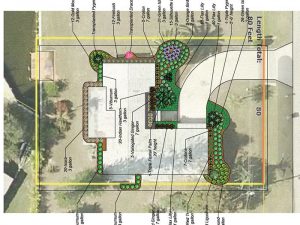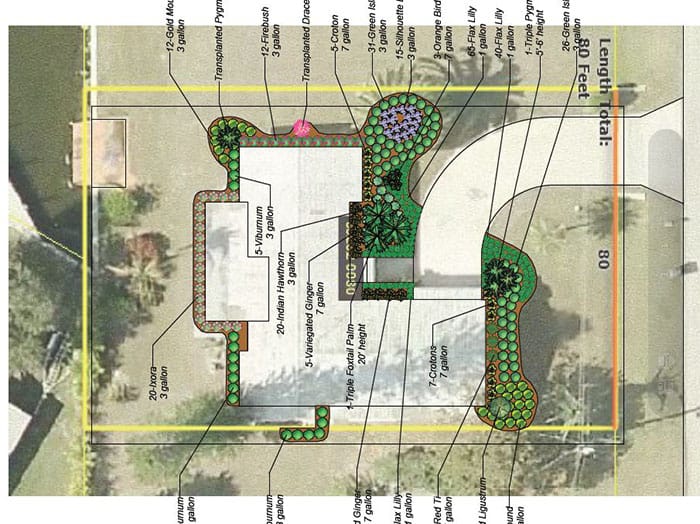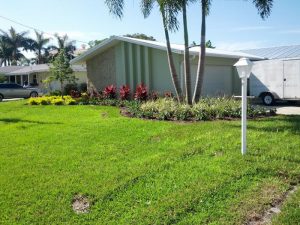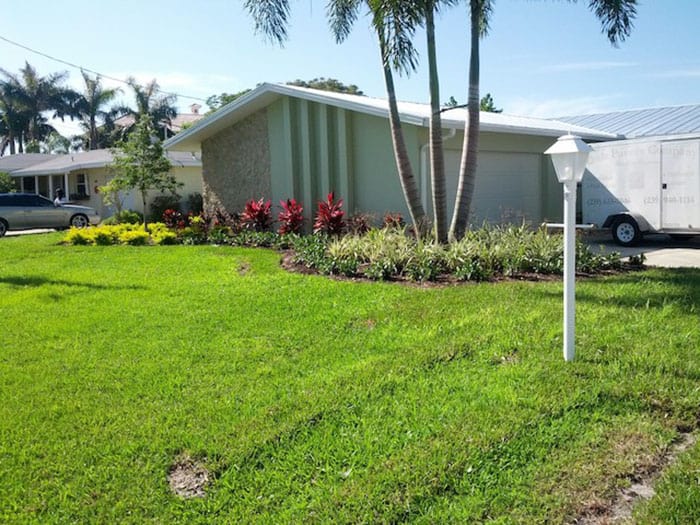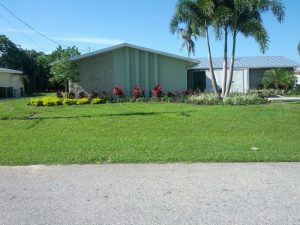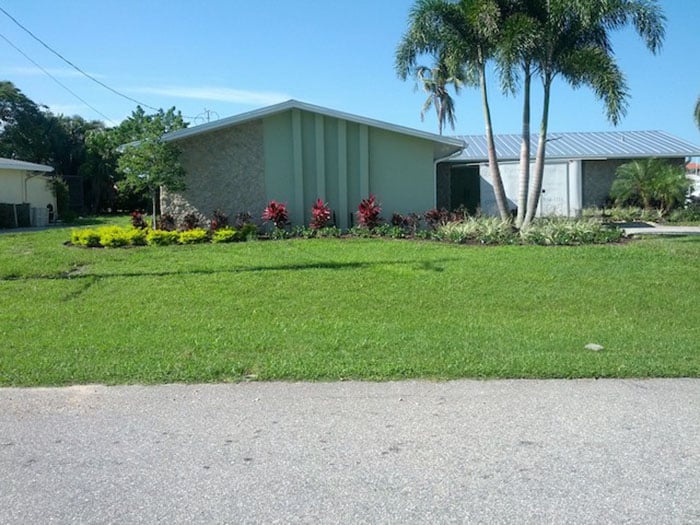 Contact Us Now!