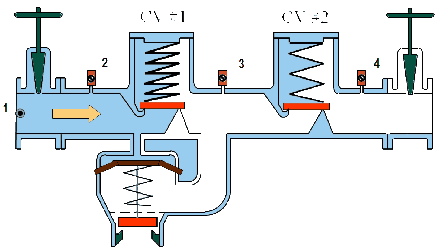 Backflow prevention is mandated by regulatory agencies to keep our potable water sources clean and suitable for consumption. A "backflow" of contaminated water would prevent us from safely using our public source of water.
To prevent contaminated water from entering our clean water a backflow prevention device should be installed at the cross connection of a public water source to the end user of the potable water (our homes and businesses).
A State Certified Backflow Prevention Technician must install, maintain and service all backflow prevention devices. It is against the law for any other entity to do so. Regulatory agency require that a backflow assembly be tested on an annual basis in accordance with Florida Department of Florida Protection Rule # 62-555.360 FAC enacted in 2003.
R & R Sprinkler is a State Certified Backflow Technician for testing, installation and repair. Let us know if you have questions about backflow prevention of if you need to have your backflow device serviced or repaired.